The court postponed the appeal against the arrest of Ephraim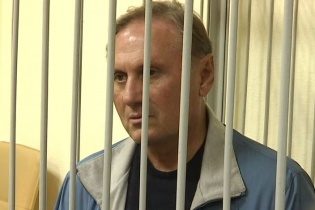 The court postponed the appeal against the arrest of Ephraim
© Dnia
The meeting will be held on October 18.
The appellate court of Kiev postponed consideration of the complaint of protection to arrest ex-Chairman of fraction of regionals Alexander Efremov. The meeting will take place on October 18, correspondent reports TSN.
Read also: Yefremov told about the conditions in jail: "Porridge in the morning, afternoon and evening"
The presiding judge explained that the defence policy has provided additional materials today, 10 October, in the afternoon, and the court did not have time to read them. Therefore, the appeal and moved.
Efremov protested the postponement, saying that additional documents were received only five pages, and the court can read them before for eight days.
Recall that Ephraim was detained at the airport "Borispol"when he tried to fly to Vienna. He is suspected of infringement of territorial integrity and inviolability of Ukraine, namely – involvement in the creation of so-called "LNR". It is noted that the former regional can still bring charges of financing terrorism. Suspicion Ephraim handed Sunday, July 31.
August 1 a former MP elected a measure of restraint – detention for two months. Previously, Ephraim was already arrested twice for speaking in the Parliament, which, according to investigators, showed signs of separatism and participation in the adoption of "draconian laws".
Efremov tries to appeal the extension of his arrest
TSN. Wounds
Yesterday, 08:23
Add to favourites
A petition will consider the Metropolitan court of Appeal. Ex-Deputy accused, in particular, of infringement of territorial integrity of Ukraine. He was detained in late July in "Borispol", where the former regions, according to the Prosecutor General, tried to fly to Vienna.
Comments
comments