The world Bank and Ukraine close "dead" projects and will discuss the loan to "Naftogaz"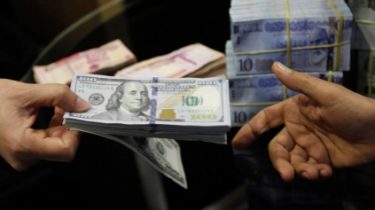 The world Bank and Ukraine close "dead" projects and will discuss the loan to "Naftogaz"
© Reuters
The current lending portfolio is more than half a billion dollars.
Ukraine and the world Bank decided to revise a package of cooperation programs and loan will close are out of date and obsolete.
This was announced by Finance Minister Alexander danyluk, who for several days was in the USA at the annual meeting of the International monetary Fund and the world Bank, writes "Interfax-Ukraine".
"Part (programs) that are outdated and irrelevant, we will close to release the resource to invest these funds in the current problem, important for the development of the economy", – said danyluk.
The world Bank on its website notes that in 2016 in Ukraine embody 12 projects with a total financial commitment is 1.56 billion. Last year was 1,346 billion.
It also became known that on October 18 the WB Board of Directors will consider the possibility of providing guarantees on $ 500 million that the NJSC "Naftogaz of Ukraine" will attract international commercial banks lines of credit or loans to purchase natural gas to individual suppliers.
This project was proposed last fall, but its consideration was constantly postponed. It can also be accompanied by the support of the International Finance Corporation (IFC) of the world Bank group trade Finance for a period of one year and up to $ 200 million for the purchase of "Naftogaz" of gas from a major European supplier ENGIE (formerly GDF SUEZ) in accordance with the framework contract between the companies. The Board of Directors of IFC has approved the allocation of funds 17 Dec 2015.
Comments
comments