Vulnerable Ukraine and the concerned States. Experts told about the hacker attacks Russia on opponents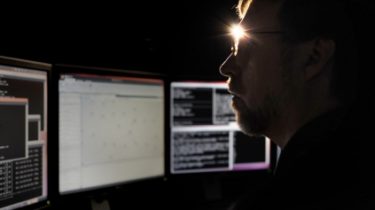 Vulnerable Ukraine and the concerned States. Experts told about the hacker attacks Russia on opponents
© Getty Images
Russia has been repeatedly accused of cyber espionage.
The Ukrainian government is completely protected from hackers. In particular, not so long ago, attackers broke into the press center of staff ATO in Facebook.
This thought came cybersecurity, said in a release "Pennies".
So, within four years of the unknown with the help of special virus spied on by the Administration of President Yanukovych. All correspondence, data transmission, the contents of the computers of the main administration of the country was unknown who.
But more than six months ago, hackers have carried out a powerful attack on electrocompaniet the Carpathian mountains, leaving the entire region without electricity. As experts established, subsequently, it was the antics of Russia.
Read also: Experts have told how the hackers managed to affect regional power in the Carpathian
"When it is a private attack, attackers want to gain is money. Then it attacks on the payment system, banks, users, and in this case was simply an attempt to undermine, destabilize. It is a political order," — said Oleg Sych, technical Director of the Ukrainian IT companies.
However, not only Ukrainians bugged Russian hackers.
Recently, the US government has formally accused Russia of hacking the servers of the US Democratic party and try to disrupt the elections of their President.
In addition, in the United States openly declared that already prepare the response to electronic aggression.
See also: the United States formally accused Russia of cyber attacks during the elections of the President
The Chairman of the Senate Subcommittee on cybersecurity, Republican Cory Gardner announced the bill on the prosecution of "cybercrime from Russia." In addition, the senators urge President Barack Obama to impose additional sanctions against Russia.
Spies: who is just now watching your every move
Pennies
Today, 09:23
Add to favourites
Cyber espionage and industrial intelligence – that is the trends of all the intelligence agencies of the world. While Russia steals Ukrainian and accused of spying – the Federation itself is aggressive cibernetico thousands sending in spies and viruses. Experts say the Ukrainian government is completely unprotected. Details about the cyber-espionage, refer to the plot of the program "Groshi".
Recall that in early September during an interview for Bloomberg Russian President Vladimir Putin "disown" the implementation of hacker attacks on the databases of the US Democratic party, they say, he did not know about this. And by the way, said that people should be interested in not the fact of burglary, and the contents of the information declassified bases.
Comments
comments