"Don't you dare tell us to give the territory of Ukraine," Avakov replied sharply Hollande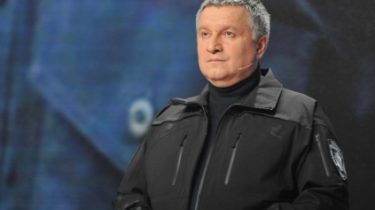 "Don't you dare tell us to give the territory of Ukraine," Avakov replied sharply Hollande
© Dnia
The French President proposed to hold elections in Donbass no Russian withdrawal.
The Minister of internal Affairs of Ukraine and a member of one of the largest parliamentary parties "popular front" Arsen Avakov criticized the statement of President of France Francois Hollande, who offered Kiev to hold in the Donbas local elections, and then withdraw the Russian troops from the region and to regain control over the Ukrainian-Russian border.
"I tell you, Mr Hollande, don't you dare tell us to give Ukraine millions of lives of our citizens under Putin's regime, because that's how you feel comfortable!", – wrote Avakov on his page in Facebook.
Read also: Hollande refused to accompany Putin during a visit to Paris
"You want to hold "elections" under the barrel of Russian occupation troops? In the absence of civil rights and liberties? Not to notice the hundreds of injured and dead soldiers every month? Millions lost their homes of people evicted by bandits from the Donbas? Amnesty for the killings and violence of Russian gangsters-puppets? Are you talking about such polls?", – Avakov asked questions Hollande.
Interior Minister of Ukraine reminded the French President that on the eve of the Second world war, Europe appeased Adolf Hitler, endorsing the Anschluss of Austria and the occupation of the Czech Sudetenland, and then won the war.
"You learned nothing of the events in Ukraine look at Syria, you can see the light only when the Russian "hybrid world" will come to the borders of France!?", he said Avakov.
The Ukrainian Minister called Hollande's proposals are not acceptable and outrageous.
Read also: Hollande does not exclude the criminal trial of Russia for war crimes in Syria
"Losing Ukraine to Putin, you will lose Europe, will lose their freedom. Be under no illusions – create real anti-Putin democratic front of free people, and not umirotvorenie the aggressor! I hope that my position is supported by most Ministers of the Cabinet of Ministers of Ukraine and the majority of members of Parliament", – wrote Arsen Avakov.
François Hollande stated the importance of holding elections in the Donbass
TSN. Pdsmi day
Yesterday, 23:56
Add to favourites
First elections in the occupied Donbass, and then the control over the state border to the algorithm declines Ukrainians, French President Francois Hollande. And that's what involves the implementation of the Minsk agreements, who do not see alternatives. He stated at the parliamentary Assembly of the Council of Europe.
Comments
comments