People-ATMs. Where are going to work Ukrainians and how much to pay abroad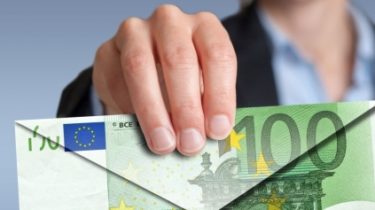 People-ATMs. Where are going to work Ukrainians and how much to pay abroad
© Firestock
Hungary wants to simplify the conditions of employment of Ukrainians.
Hungary is planning to simplify the procedure for issuance of Ukrainians work permits. The Minister of economy of Hungary Flick Varga said that in the country there is shortage of personnel. It is about 50 thousand vacancies.
However, this is not the only country where Ukrainians are willing to accept. On the one hand, it's a really good chance to earn. However, there are cases when money do not get, and also harm to health. This is stated in the plot program "snidanok z "1+1".
Abroad the Ukrainians promise a lot of money. It turns out that there really can make good money.
"Really, I'm not the only one. However, instead of the promised wages, you risk to get into slavery. And even worse – you can not go out alive" – warns Igor Telesyn.
The man moved to the capital of Poland Warsaw 15 years ago. I went to work there on the construction site of the illegal. About that time says reluctantly: 12-hour workdays, physical labor and terrible living conditions.
"It was almost the worst time, when you're illegal I'm afraid to say something, defend the rights or something, because somebody can call the police and the police arrives, picks you up and Ukraine will be", – says Igor Telesyn.
This man feared the most. And although the work was hard – I paid for it well.
"We have specialist in construction was about 200 PLN per day is a lot," says Igor Telesyn.
After six months, the Ukrainian opened his construction company. And subsequently began to build hostels for Ukrainian workers. Now, recognized, the money missing.
Read also: Visa-free regime with the EU will force the Ukrainian employers to pay high wages – the experts
But the 18-year-old Dmitry Shutak went to Poland to make money, but almost lost his life.
"I screamed for help and nobody heard. I held on-held on for dear life not to lose consciousness. After 15 minutes, I remembered that in his pocket is the phone, send a free message to a friend: "Save me", – says Dmitry Shutak.
In the production of Dmitri fell heavy, hot press temperature of about 150 degrees. He lost an arm. And instead of the promised high earnings brought home a total of 84 of the hryvnia. The news has stirred up almost the whole of Poland and Ukraine. Through social networks concerned, he collected funds for a new prosthesis.
However, such history of Ukrainians are not afraid. They continue to massively leave the country. Imagine overseas has moved about 2.5 million Ukrainians. And that's more than the entire population of the Odessa region.
The most popular route is Poland. There officially has about 2 million Ukrainians. In the second place Czech Republic. Went there more than 200 thousand Ukrainians. About 200 thousand – in Bulgaria, Germany and Canada.
And now Hungary is in a hurry to fill up this five. This was stated by the Minister of economy of the country Flick Varga. Ukrainian workers promise to simplify the procedure of employment and higher pay. For example, sitting in Hungary maid, a month can earn 500-700 euros (15-20 thousand UAH). The most expensive area for men is construction. There you can get about 1-1,5 thousand euros (30-45 thousand UAH) per month.
Of course, you will earn more. However, you also need to consider how much money there is to spend on life. Since the prices are much higher than in Ukraine. And the difference of income here and there will not be so great.
If we decide to go to work abroad, you should consider all risks: it is necessary to check the employer to conclude an employment contract. And you should choose only those firms that arrange overseas legally. And in Ukraine already.
The expert on employment told about peculiarities of work abroad
Snidanok 1+1
Today, 11:03
Add to favourites
Our guest – expert on employment Tatyana Pashkina knows how dangerous for the Ukrainians may be working in other countries, what should I prepare those who are just planning to go and what conditions are offered to our people of Hungarian employers who officially invited to work for the Ukrainians.
Comments
comments