Poroshenko travels to Norway with the historic visit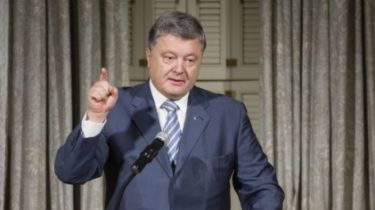 Poroshenko travels to Norway with the historic visit
Petro Poroshenko© UNIAN
It is planned to sign several bilateral documents.
October 18, 2016 President of Ukraine Petro Poroshenko will carry out an official visit to the Kingdom of Norway.
This is stated in the message of the President.
See also: the foreign Ministry explained why it could slow Ukraine's Association with EU
"The program of the first in the history of the relationship of the visit includes meetings of the head of state with the Prime Minister of the Kingdom of Norway and the President of the Storting (Parliament) of the Kingdom of Norway, as well as the audience of the President of Ukraine from the king of Norway," – noted the AP.
Also with the participation of Poroshenko and Prime Minister of Norway will host a Norwegian-Russian business forum.
It is planned to sign several bilateral documents aimed at deepening cooperation between Ukraine and Norway, added the press service.
We will remind, on April 6 in the Netherlands held a referendum on the Association agreement between Ukraine and the EU. In accordance with Dutch law, it is Advisory in nature and, therefore, the final decision on ratification of the Agreement after internal debate and procedures will be taken by the government of the Netherlands. The results of the referendum were announced in the Hague. According to the data, voted against 61%, 38,21%.
Comments
comments