The head of "Rosneft" not thinking about reducing production – prices are falling again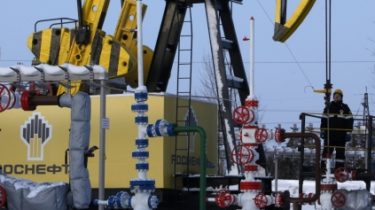 The head of "Rosneft" not thinking about reducing production – prices are falling again
© Reuters
The Kremlin said that the statements Sechin do not contradict Putin's statement.
The head of the largest Russian oil company "Rosneft" Igor Sechin said that Russia is not going to reduce oil production. It is reported by DW with reference to Reuters.
It is reported that at the world energy forum in Istanbul on Tuesday, October 11, the question of whether Russia will join the agreement on the freezing of the level of oil production of OPEC member States, Sechin said: "Why would we do that?".
Only on the eve of Russian President Putin in the framework of the same event, said the opposite.
"Russia is ready to accede to joint measures to limit production and calls for the other oil exporters. In this situation, we believe that the freezing or even reduction of oil production is perhaps the only way to preserve the stability of the entire global energy," Putin said.
At the same time, the Kremlin saw no contradiction between the statements of Putin and Sechin. The words of the head of Rosneft, Putin's press Secretary Dmitry Peskov called it "out of context".
"In this case, the words of Sechin, after all, was given without proper context, because his answer was longer and more detailed. There is no contradiction, we do not see", – said Peskov, quoted by Life.
Note that after Putin's statement , oil prices rebounded sharply and broke an annual record, surpassing the mark of $ 53 per barrel. However, today a barrel at the auction, give no more than $ of 52.91.
Comments
comments