The privatization of Odessa portside plant was moved again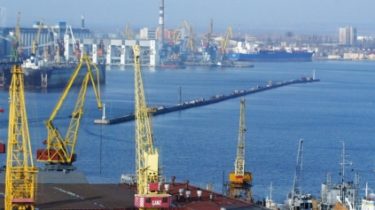 The privatization of Odessa portside plant was moved again
© Getty Images
Main object of privatization is of 99.6% stake in the chemical enterprise.
The state property Fund of Ukraine postponed the re-privatization of Odessa portside plant at the beginning of December.
This was stated by the head of the state property Fund Igor Bilous, writes UNIAN.
"We are preparing the tender Commission at the end of this week and submit the documents to the Cabinet of Ministers next week. In the first week of December to sell the OPP," he stressed.
At the same time, Bilous has assured that there are foreign investors who are interested in buying the plant.
We will note, earlier the Fund had planned to privatize 99.6% of the shares of the largest chemical company in November.
Recall that the SCR is one of the country's largest chemical manufacturers. Ukraine has long wanted to sell the company, capable to produce 1.2 million tonnes of ammonia and 0.9 million tonnes of urea per year. The plant accounts for 7% of the European market of urea and 5% ammonia, and 90% of production is exported to two dozen countries. In August, the factory alarm stopped and the state property Fund had to urgently negotiate with the state company on gas supplies and with the Bank for deferment of debt of the plant.
Earlier it was reported that the first for the OPP wanted to 13,175 billion – about half a billion dollars, but subsequently noted that the initial price of the object can be reduced to $ 150 million. to attract more investors.
It should be noted that once the competition for the sale of JSC "Odessa port plant" was not held for lack of bids from investors.
Comments
comments