In Russia collapsed, the level of trust in government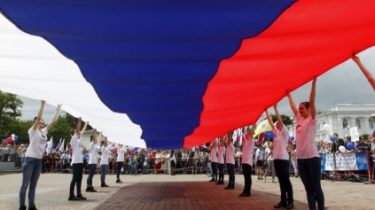 In Russia collapsed, the level of trust in government
© Reuters
Even the Church lost 10 points.
After elections to the state Duma a rating of the Russian government was the lowest for the last five years – 26%, according to the survey "Levada-center".
The credibility of the state Duma collapsed over the year from 40 to 22%, and even the Church have lost 10 points. More than any other Russians trust the President, but his approval rating fell from 80 to 74%, according to Vedomosti.
See also: Who really won the elections to the state Duma
Parameters return to what was "to the Crimea" says Deputy Director of "Levada-center" Alexei Grazhdankin.
"People in a situation of a besieged fortress ready for some time to support the cause, but then the restrictions under which they appeared, have started to affect the relationship to the power system as a whole," he explained.
According to the sociologist, also decreased the level of trust in the Church.
"Joining in public conflicts, the Church has lost the status of the Institute that are "outside" and "above" was perceived as part of the power vertical, and the attitude towards it changes as well," said Grazhdankin.
We will remind, on Sunday, 18 September, in Russia passed a vote in elections to the lower house of Parliament – the State Duma. Moscow made its first elections to its Parliament in the occupied Ukrainian territory – in Crimea and Sevastopol.
Ukraine refused Russia in the organization of elections on its territory. The waiver applies to the Russian diplomatic missions – embassies and consulates.
Comments
comments