Gontareva requires the opening of criminal proceedings against Taruta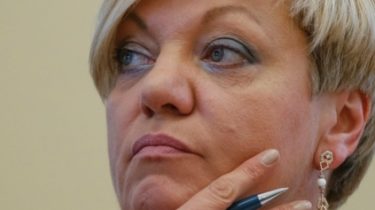 Gontareva requires the opening of criminal proceedings against Taruta
© Dnia
The appeal of the national Bank addressed to the SBU, the Prosecutor General and the NEB.
The national Bank appealed to the SBU, the Prosecutor General's office and the National anticorruption Bureau of Ukraine with the request to open criminal proceedings in connection with distribution of provocative material with unsubstantiated accusations against the President of the National Bank of Ukraine.
About it reports a press-service of the NBU.
See also: NBU postponed the decision to reduce three times the upper border of cash payments
We are talking about the collection of false information entitled "Threat to the economic security of Ukraine", which was distributed Sergey Taruta before the meeting, the member countries of the IMF and the world Bank in Washingtonnew It was held from 6 to 10 October 2016.
On the preparation of the brochure worked with the Association of Ukrainian banks, which is headed by Oleksandr Sugonyako. On the official website of the Association, underlined in the message of the NBU, stated that the last working meeting of its members held in 2014.
Read also: Russians will sell its stake in one of the largest banks of Ukraine
The brochure was distributed personally by Sergey Taruta.
His actions are regarded by the national Bank as a deliberate attempt to discredit the activities of the Chairman of the National Bank, to prevent the fulfilment of official duties, and thus to carry on its activities illegal influence.
Such actions contain signs of a crime, the statement notes. The guilty must be punished. As punishment for this crime can become the limitation or deprivation of liberty for a term up to two years.
See also: People-ATMs. Where are going to work Ukrainians and how much to pay abroad
"Some of our fellow-oligarchs, sorry, still no development and prosperity of Ukraine. Concerned about their own greedy interests, in the way of which stood the national Bank, banks Pozarevac-vacuum cleaner, by which they have for decades lent his own business and taken out of the economy billions of hryvnia. So instead of a constructive dialogue with foreign partners and friends of Ukraine, they choose the path of innuendo and dirty provocations, do not hesitate to spread falsehoods even at the meeting of the IMF", – said Valeria Gontareva.
The report also notes that false information can cause direct harm to the state interests and its economic security.
Comments
comments