In Krasnogorovka tracked military vehicle ran over a woman – OSCE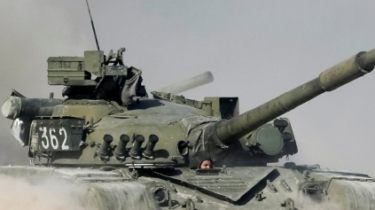 In Krasnogorovka tracked military vehicle ran over a woman – OSCE
© Reuters
The incident occurred a week ago.
In Krasnogorovka of Donetsk region, which is under the control of the government, tracked military vehicle ran over a 40-year-old woman.
About it it is spoken in the report of the monitoring mission of the OSCE, UNIAN reports.
October 11, observers saw the remains of a woman in the local morgue. According to the doctor, she died from her injuries after she was run over an army vehicle.
Read also: In Kharkov, the mixer crushed to death an elderly woman
A relative of the deceased woman said that this incident occurred on the evening of 7 October, when she and her son and the deceased was walking home. When women and child heard the sound of approaching tanks and other military equipment, they fled in different directions.
Comments
comments