In Ukraine, warmed 70% of homes, schools and hospitals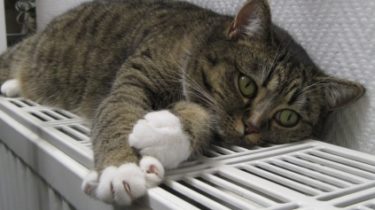 In Ukraine, warmed 70% of homes, schools and hospitals
© pixabay.com
The Minister spoke about the cities, where there are problems with the heating.
As at 15 October in Ukraine heating connected already 70% of social facilities and residential houses.
This was stated by Vice Prime Minister – Minister of regional development, construction and housing and communal services Gennady Zubkov, have informed in a press-service of the Cabinet.
According to Zubko, the first time in the history of independent Ukraine the heating season began with an examination on temperature, not on a calendar basis.
According to Deputy Prime Minister, the heating season has successfully started in Volyn, Khmelnytsky, Zhytomyr, Cherkasy, Rivne, Ivano-Frankivsk, Sumy, Ternopil region, where as of October 15, connecting to the heat of social facilities and residential houses ranges from 90 to 100 percent. In the whole country, this figure reaches 70% in absolute technical readiness of the system to the heating season.
"Started the heating season in Luhansk, but in Lisichansk and Rubezhnoye it needs to be accelerated. Now have a temperature regime, which obliges to apply the heat to homes and social facilities", – said Zubkov said, adding that technologically the process of connecting to the heat from the decision lasts 3-4 days. At the same time he stressed that there are problems in some localities, particularly those where heat-supply plant are rented.
In the homes of Ukrainians gradually include heating
TSN. 19:30
13 Oct, 19:47
Add to favourites
In Ukraine, the heating season began. More than half of the homes already heat – so accountable to the government. The rest will get a comfortable temperature in homes within five days. Besides, the cyclone brought cold, tomorrow will leave the territory of the country and until the end of October a little warmer. Heat in Kiev today there is only 16 percent of homes. The rest is heated by the heaters.
"For example, in Nizhyn, in Chernihiv, hospitals, schools, residential and administrative houses are still not connected to the heating. The reason is the negligence of the leadership of the local enterprise LLC "Narynteplocommunenergo" and the lack of proper control from the local authorities. Such negligence should entail the responsibility not only administrative, but also criminal," said Zubko.
According to him, in the beautiful ancient city has still not signed agreements for the supply of heat and / or approved the schedule of restructuring of debts of the enterprise before "Naftogaz", which reached 28 million.
Comments
comments