In the Internet appeared the video with the alleged "killers "Motorola"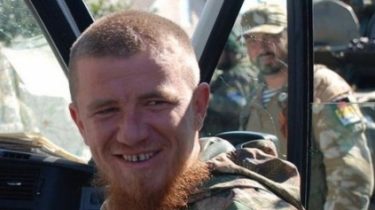 In the Internet appeared the video with the alleged "killers "Motorola"
© Details
The man in the video resemble a welcome sign of the Nazis.
In the social network Vkontakte there was a short video, which three people in balaclavas and camouflage make a confession that they supposedly "killed "Motorola".
They speak in Russian.
"This is a video recorded in Donetsk, where we were killed all known terrorist Motorola. Zakharchenko, Plotnitsky you're next," they say in the video.
Then the man in the video "ziguyut", as if mimicking the Nazi salute.
See also: Now wait for: the death of "Motorola" Zakharchenko was considered a Declaration of war
We will remind that one of leaders of fighters of "DNR" Arsene Pavlov, nicknamed "Motorola" was killed on the evening of 16 October. According to preliminary information, it blew up in the Elevator of the house where he lived. In the group "DNR" in the murder of Pavlov blamed "Ukrainian sabotage-reconnaissance group".
Motorola was one of the most cruel militants "DNR". In particular, he shot the prisoner Ukrainian military Igor Branovitskiy. Himself "Motorola" confessed to the murder of the 15 captured military personnel of the Armed forces of Ukraine. In Ukraine he was declared wanted.
Watch the video here.
Comments
comments