In the Kiev hospital chamber stroke patients has become a "refrigerating chamber"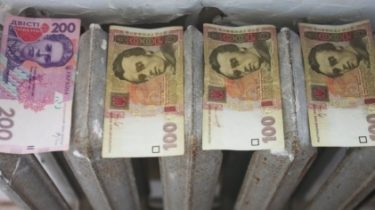 In the Kiev hospital chamber stroke patients has become a "refrigerating chamber"
© UNIAN
Relatives warm patients as they can, in the absence of heating.
Under several blankets and hats treated patients in the wards of the neurology Department at a hospital in Dniprovskyi district of the capital. Cold extremities after stroke hands rubbed relatives, according to a story TSN.19:30.
"It's freezing out there, brought home everything I could: and blankets, and blankets. The water is so cold to take medication – like with ice water. The batteries are cold. And the night is impossible," says Hope, the wife of the patient. It is cold for the fifth day, can not save even a few wearing jerseys.
Kyiv Council explained the delay in the start of the heating season in some areas of the capital
TSN. 19:30
Today, 19:59
Add to favourites
The city government reports, social institutions 100% guaranteed warm, the residential sector is 80%. Disrupt the planned connection of the heating of the accident on heating systems. This season, warn the public utilities, they are involved because of the worn-out heating mains ReWire did not.
Sick roommate Ivan admits that under the covers, dressed up like a cabbage. "When a person is healthy, then you can certainly get up, to run, to warm up. But we're lying. What can we do? Well, cotton home blanket. And if the wife from the house brought, I don't know what treatment could be," he admits.
Relatives of patients say that the heating was included, but only for a day then it was gone. Rumor has it that on one of the floors there was a pipe break. Although the reasons are different, but still in every district of the city there are many buildings where the heating season has not begun. Only according to official information of the city authorities, in the city 20% of the total. In some areas the situation is more complicated – Darnitsa, for example, to the heating connected only 63% of homes.
Insulation of attic is the best way to save money on heating
Kiev
Today, 22:59
1 of 4

©

1 of 4

©

1 of 4

©

1 of 4

©
In "Kyivenergo" explain that this year there is a growth rate networking during startup. According to this reason, now no heat in 137 apartment buildings. In General, the situation is worse than last year by 15%. Where such a battery temperature, as if it is cold water, the residents bask vetrogonno and other devices.
Kiev mayor's office says that on Tuesday, residents of the capital will fall asleep in the warm apartment. The utility forecasts modest. They promise to provide all the heating for 7-10 days.
Read also: Hundreds of residents at risk to spend the winter without heating from-for the conflict to the housing Department boiler room
As reported, as of 15 October in Ukraine was connected to heating 70% of social facilities and residential houses.
The correspondent TSN Alla Gazanevskaya
Comments
comments