"On the lift with the wind": social media users have reacted to the death of "Motorola"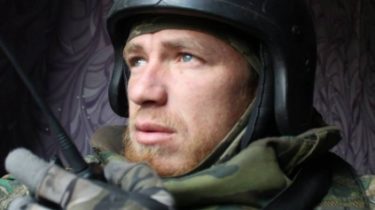 "On the lift with the wind": social media users have reacted to the death of "Motorola"
© Facebook / arsenysergeyevich
Hashtag with the name of the Thriller rocketed to the top of Twitter.
The death of one of the leaders of "DNR" "Motorola" has caused rough reaction of users of social networks. Twitter hashtag with the name of gunman ascended to the top of relevant topics almost immediately after the confirmation of his death.
We will remind that one of leaders of fighters of "DNR" Arsene Pavlov, nicknamed "Motorola" was killed on the evening of 16 October. According to preliminary information, it blew up in the Elevator of the house where he lived. In the group "DNR" in the murder of Pavlov blamed "Ukrainian sabotage-reconnaissance group".
Motorola was one of the most cruel militants "DNR". In particular, he shot the prisoner Ukrainian military Igor Branovitskiy. Himself "Motorola" confessed to the murder of the 15 captured military personnel of the Armed forces of Ukraine. In Ukraine he was declared wanted.
Comments
comments