The expert explained why the murder of "Motorola" profitable for Russia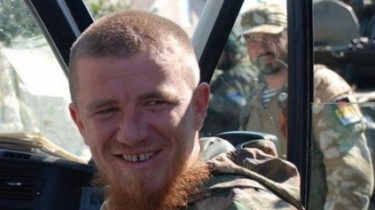 The expert explained why the murder of "Motorola" profitable for Russia
© Details
According to Malomuzh, it can be a strategic operation.
The former head of the foreign intelligence Service of Ukraine believes that the murder of one of leaders of DNR group Arsen Pavlov, known by the nickname "Motorola", for the benefit of Russia.
This became known in the project of "Radio Liberty" Donbass.Realities.
In his opinion, Russia thus uses their undercover positions among the rebels to accuse Ukraine in the fulfillment of the Minsk agreements.
Secondly, according to experts, it can be a strategic operation. He believes that Russia needed a situation in which you can use to escalate the conflict and pressure on Ukraine to Kiev made concessions in the matter of implementation of the "Minsk-2", in particular on changing the Constitution and holding of elections in certain districts of the Donbas.
"It is very important, so to speak, for the Russian leadership. As the period to launch an offensive on the strategic and political level," said Malomuzh.
Recall, one of leaders of insurgents "DNR" Arsen Pavlov, known as "Motorola", was killed the evening of October 16. According to preliminary information, it blew up in the Elevator of the house where he lived. In the group "DNR" in the murder of Pavlov blamed "Ukrainian sabotage-reconnaissance group".
Motorola was one of the most cruel militants "DNR". In particular, he shot the prisoner Ukrainian military Igor Branovitskiy. Himself "Motorola" confessed to the murder of the 15 captured military personnel of the Armed forces of Ukraine. In Ukraine he was declared wanted.
Murder "Motorola": the right has assumed the murder of the leader of the militants in the Donbas
TSN. 19:30
Today, 21:08
Add to favourites
Automatic, pistol, ammo for the grenade launcher, knives, smoke bombs, a helmet and a flak jacket – all this helped the Colonel of the so-called "DNR" Arseny Sergeyevich Pavlov, the people "Motorola" in the closed cabin lift. Responsibility for the murder claimed the organization Misanthropic division. Its members have published a short video where you threaten to do the same with the leaders of the unrecognized republics.
Comments
comments