The Stockholm arbitration has completed hearings in the case of "Naftogaz" and "Gazprom"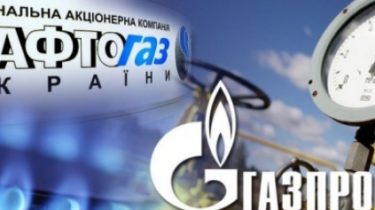 The Stockholm arbitration has completed hearings in the case of "Naftogaz" and "Gazprom"
© Hvilya
The final decision should be announced in six months.
Arbitration Institute of the Stockholm chamber of Commerce has completed an oral hearing in the joint case by mutual claims of "Naftogaz of Ukraine" and Russian "Gazprom" for gas supply contract to Ukraine.
The hearings lasted for two weeks, said the press service of "Naftogaz".
"During the oral hearings, the parties carried out report on their legal positions, the cross-examination of witnesses and experts by both parties. It is expected that in November the parties will send to the Tribunal a summary of the outcome of the oral hearing (post-hearing brief). The final decision of the Arbitration Institute of the Stockholm chamber of Commerce contract for the supply of gas is expected before 31 March 2017", – stated in the message "Naftogaz".
The Stockholm arbitration court is also hearing the case concerning the transit of Russian gas through Ukraine to Europe. Oral hearings will begin in late November.
We will remind, claims of "Gazprom" account for 31 billion 759 million dollars (as of mid-March 2016), and "Naftogaz" demands from Russia 28.3 billion dollars (data for July 2016).
Comments
comments