A salary of 140 thousand UAH and "Autobusiness". And what did the militant "Motorola" in the Donbass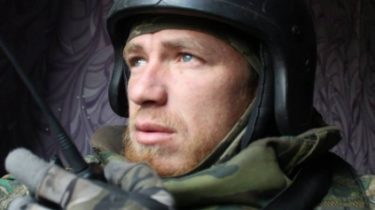 A salary of 140 thousand UAH and "Autobusiness". And what did the militant "Motorola" in the Donbass
© Facebook / arsenysergeyevich
The first hundred thousand dollars, a terrorist got, plundering the Donetsk businessmen.
Fighter Arsen Pavlov, known as "Motorola", would-be terrorists during clashes over power and resources, said in the story of the program "Groshi".
According to journalists, "Motorola" was not a competitor for Zakharchenko "DNR", as his time was already dead warlords Brain and Bednov, known as "Batman," for Carpenter in "LNR", though their business interests intersect.
Before the war in the Donbass Pavlov washing machines in Rostov-on-don, sitting on the benches, was covered with chicken blood, and during an unsuccessful uprising in Kharkov already pretended to be Ukrainian separatists. Besides the hero of the Russian TV channels "Motorola" managed to be married with two women and to war in Syria.
In occupied Donetsk militants, in the intervals between the murders of Ukrainians, were involved in looting and robbery. Monthly salary of 350 thousand Russian rubles (approximately 140 thousand hryvnia – approx.ed.) could not satisfy the veteran "DNR", therefore it the most successful business project was the robbery of the Donetsk dealerships under his direct guidance, dozens of new cars were kicked out of salons for a penny sent to the native terrorist, Rostov.
However, in the "car business" Pavlov earned a few tens of thousands, as cars in the salons of the city quickly ended. So Motorola just started to Rob Donetsk businessmen who actively supported the "Russian spring", from which it earned its first hundred thousand dollars.
After that, the bandit of the "new Russia" rushed with his battalion "Sparta" to disassemble the metal residues destroyed the legendary Donetsk airport, where he had a serious conflict with a partner Givi. The militants had to fight for the ruins of the terminals. It got to the point that looters sawed and sold even iron gates garage cooperative near the airport.
When in Donetsk, began to end with the scrap, the terrorist "Motorola" went on the offensive in the markets and supermarkets, but here Pavlov grappled interests with the leader of "DNR" Zakharchenko, who has long been trampled by the most profitable markets and seized the stopped factories and enterprises.
Gold Motorola: how much did you steal during the war the symbol "DNR"
Pennies
Today, 09:45
Add to favourites
Pechalnoizvestnogo action Motorola recently killed in Donetsk. His death has raised many questions and opened many secrets. "Groshi" conducted an investigation and learned what was Motorola in Donetsk between Ukrainians and murder an interview with Russian propagandists.
We will remind, on September 19 evening, according to Russian media reports, in the Moscow restaurant "Breeze" killer killed the leader of the terrorist group "Oplot" Ukrainian Eugene Zilinaand seriously wounded his companion. The interior Ministry officially confirmed the fact of shooting, and the death of one person in the incident, but did not name the victim.
According to Russian investigators, the basic version of murder of Zilina – the differences in the business.
Comments
comments