Ukraine has banned the Russian payment system and the last carrier. Full list of sanctions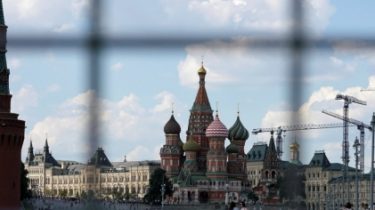 Ukraine has banned the Russian payment system and the last carrier. Full list of sanctions
© Reuters
Bans and restrictions will be in effect for one year.
Yesterday, October 17, President Petro Poroshenko signed a decree, which enacted the decision of the Council of national security and defense on the extension and the extension for another year of personal special economic and other restrictive measures. Most of the sanctions affect Russian citizens and companies that are involved in the annexation of Crimea and supporting militants in the Donbas.
In the sanctions list – 682 individuals and 271 enterprise and organization.
In particular, among the new sanctions – Ukraine has banned on its territory the activities of Russian payment systems and canceled the registration of treaties by residents of Ukraine on the participation in these systems. In the list of "Crown" (rnko "Payment center"), "Unistream" (JSC commercial Bank "Unistream"), "Kolibri" (formerly "Blitz" manages "Sberbank of Russia"), "International money transfers Leader" (NCO JSC "Leader"), "Anelik" (CB "Anelik RU"), "Blizko" (JSCB "Svyaz-Bank").
Also under the new sanctions Russian airline UTair, which operates flights from Russia to Odessa and Kiev through Belarus. It was the last airline that was allowed to fly to Ukraine. So from now on the skies to airlines of the Russian Federation is fully closed.
Full list of Ukraine sanctions against natural and legal persons:
Comments
comments