The militants claim that the design of the bombs when it attempts to "Motorola" and Zakharchenko were identical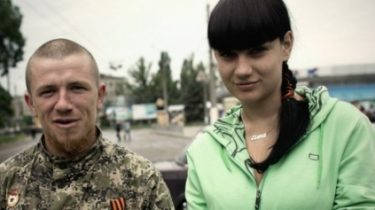 The militants claim that the design of the bombs when it attempts to "Motorola" and Zakharchenko were identical
© Elena Pavlova Vkontakte
The attempt on Zakharchenko took place in April 2016.
The composition of explosives and the construction of the bomb, which was killed one of leaders of insurgents "DNR" Arseny Pavlov, nicknamed "Motorola", similar to what was found in the assassination of the head of the militants "DNR" Alexander Zakharchenko in April 2016.
About it reports "voice" militants "Donetsk news Agency" with reference to the press service of the "interior Ministry".
Like, to such conclusion experts of the forensic "center MIA" came on the basis of the study of fragments discovered at the scene of an explosive device.
See also: Mother killed "Motorola" Ukrainian soldier commented on the death of a terrorist
Recall, one of leaders of insurgents "DNR" Arsen Pavlov, known as "Motorola", was killed the evening of October 16. According to preliminary information, it blew up in the Elevator of the house where he lived. In the group "DNR" in the murder of Pavlov blamed "Ukrainian sabotage-reconnaissance group".
Motorola was one of the most cruel militants "DNR". In particular, he shot the prisoner Ukrainian military Igor Branovitskiy. Himself "Motorola" confessed to the murder of the 15 captured military personnel of the Armed forces of Ukraine. In Ukraine he was declared wanted.
Mother killed "Motorola" cyborg told about his feelings when he learned of the death of the executioner
TSN. Pdsmi day
Yesterday, 23:52
Add to favourites
That is the inevitable punishment in the form of arrest, trial and prison for "Motorola" would the mother of one of his victims, hero of Ukraine, cyborg Igor Branovitskiy. Since the biggest loss in her life was a year and nine months.
Comments
comments