The cost of sales of Odessa portside plant was reduced in 2,5 times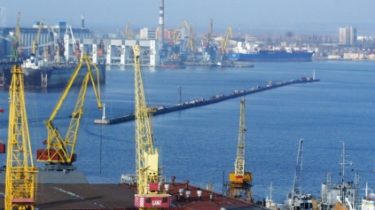 The cost of sales of Odessa portside plant was reduced in 2,5 times
© Getty Images
Re-tender for privatization scheduled for mid-December.
Mid-December of this year planned re-tender for the privatization of Odessa portside plant. The starting price of the sale reduced two and a half times – from 13,175 billion to 5.16 billion.
Privatization will exhibit 99.6% of the refinery's shares. This was announced by the Chairman of the state property Fund Igor Bilous, writes UNIAN. Final terms of sale of the HMO have approved today, October 19, at the government meeting.
"Count on December 15. But now there are very difficult negotiations, all expect, what decisions we will make," said Bilous.
Among the potential buyers are foreign companies.
"Our no. View, to predict the future I can't yet. We adjusted the price level of 5.16 billion. But let's take it, and then we will comment," – said the head of the state property Fund.
Recall that the first tender for privatization of Odesa portside plant held July 18, 2016. However, the potential buyers are not found. They say, too high starting price.
IPF is the second largest producer of ammonia and carbamide in Ukraine and the third – for the production of nitrogen fertilizers. Specializiruetsya the overload of the chemical production arriving from CIS countries for export. The plant is the monopolist in the nation-wide market of specialized services in reception, cooling and transshipment of ammonia.
Comments
comments