The OSCE complained about the secrecy of the documents of the Minsk agreements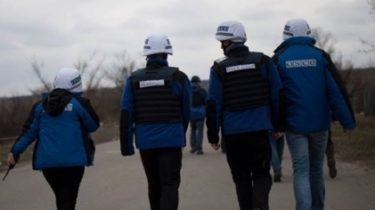 The OSCE complained about the secrecy of the documents of the Minsk agreements
© Facebook.com/OSCE SMM
According to the representative of the mission, observers it is very difficult to carry out verification.
The OSCE did not know what to negotiate in the framework of the Minsk agreements, which prevents observers to operate effectively in the Donbas.
This was stated by first Deputy Chairman of the SMM OSCE in Ukraine Alexander hug at the international conference "Minsk agreement: relations between the EU and Russia and the role of sanctions", which takes place in Brussels, writes "UKRINFORM".
"Not all of these documents are public. Unfortunately, some of the Minsk agreements are secret," said he.
According to hug, it is very difficult to verify, because "no one knows what is actually agreed."
Separately, the OSCE representative assured that the SMM is doing everything possible in the territories of its responsibility.
We will remind, on October 19 in Berlin, a meeting of "Normandy four" – Petro Poroshenko, Angela Merkel, Francois Hollande and Vladimir Putin. The Ukrainian President noted that expectations concerning the meeting does not nourish, but for the sake of it has refused to meet with EU leaders.
Comments
comments