Turchinov said that Ukraine is regaining its position rocket power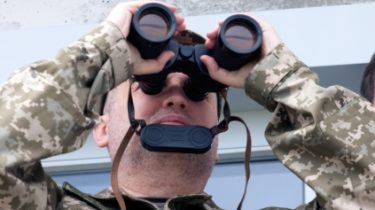 Turchinov said that Ukraine is regaining its position rocket power
© Getty Images
Changes in the design of the rocket has significantly improved its energy and economic efficiency.
NSDC Secretary Oleksandr Turchynov congratulated on the successful launch of the upgraded booster medium-class Antares-230 with cargo spaceship Cygnus with the Ukrainian first stage.
This is stated on the website of the NSDC.
Last year and a half Ukrainian experts worked on the modernization of the first stage rocket Antares, adapting it to the new engine. The decision to replace the Russian engine that was previously used in the rocket was made in 2014, after a carrier rocket due to problems with a Russian engine exploded seconds after launch.
"Before the Ukrainian specialists-tank hunters stood a unique problem: as soon as possible to adapt the new engine to the rocket, designed under a completely different engine and they succeeded," – said Turchinov.
According to him, Ukraine is regaining the position of the missile state, rapidly restoring the strategic position in the rocket.
"We are creating the modern military-missile systems to protect our state and the most modern missile systems for the development of peaceful space exploration", – concluded the Secretary of the NSDC.
See also: United States in cooperation with Ukraine, will launch into space a rocket "Antares"
We will remind that earlier the space flight center on wallops island (USA) held a ground test rocket, the Antares, the first step which is developed by the Ukrainian KB "southern".
The rocket is designed to deliver space station cargo weighing up to 6,800 kg, developed by American company Orbital Sciences Corporation. And the first line for Antares created Ukrainians. The basic design was developed in KB "southern" and manufactured at Yuzhny machine-building plant, Dnepr.
In the United States had launched the rocket Antares partly developed in Ukraine
TSN. Pdsmi day
Yesterday, 20:52
Add to favourites
After delayed the start due to technical problems, the flight successfully took place tonight. Previous "Antares" exploded in the air two years ago due to a malfunction of the engine. It was replaced, but the project continued to work with the Russians. Ukrainian rocket scientists argue that on the court with them almost do not overlap.
Comments
comments