In Kiev, police detained the odious leader of the party "5.10"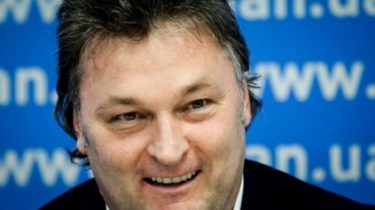 In Kiev, police detained the odious leader of the party "5.10"
© UNIAN
Balashov and his followers damaged the car of public utilities.
The police detained the leader of the party "5.10" Gennady Balashov and its three activists.
This happened after they let the utilities to clean the machine, reports Эспрессо.TV.
See photo: In Kiev the night demolished a new batch of Mafs: people walk through the mountains of garbage
The incident occurred on Institutskaya street in Central Kiev. Activists with the symbolism of the party "5.10" claimed that the workers "Kiyevblagoustroystva" no permissions on the machine with coffee.
If you attempt disassembly of the machine have been at least two clashes, the activists damaged the car of housing and communal services. The police used non-lethal weapons and detained Balashov and his followers.
See also: TSN saw Mafy-low bar is easy to "stray" from checks on the quality of the alcohol
The detainees were taken to the police Department, but after a while Balashova released.
Comments
comments