"Channel four" did not discuss the date of elections in the Donbass – Gerasimov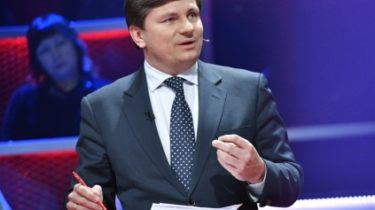 "Channel four" did not discuss the date of elections in the Donbass – Gerasimov
© Dnia
Elections will be held only after the blocking of the Ukrainian-Russian border by the OSCE mission.
During a meeting in the "Normandy format" in Berlin no there was no question about the date of local elections in the occupied part of Donbass.
About this on air of the talk show "Right to Vlad," said the representative of the President in the Verkhovna Rada Arthur Gerasimov.
According to him, elections will take place only when the uncontrolled section of the Ukrainian-Russian border will be blocked by police patrols and the OSCE mission. Also in the region there should be no terrorist army or a foreign army – it is required by OSCE standards on elections.
Read also: Ukraine will receive access to the border with Russia on the second day after the elections in the Donbass – up
"During a meeting in Berlin very clearly stated: the security and humanitarian issues first, and only after the fact – things that relate to elections," – said Gerasimov.
We will remind, on October 19 in Berlin, a meeting of leaders of member countries of the "Normandy format". At the end of four hours of talks, the parties decided to develop a road map for implementation of the Minsk agreements, to extend the OSCE mission in Donbass and identify four new areas for cultivation of the parties to the conflict in Eastern Ukraine.
The date of the election in the Donbas "channel four" discussed – Gerasimov
Policy
20 Oct, 23:27
Add to favourites
The representative of the President of BP Arthur Gerasimov says that the elections in the Donbass will be held only by the standards of the OSCE, and it provides for the withdrawal of troops and security guarantees.
Comments
comments