Ukraine will receive access to the border with Russia on the second day after the elections in the Donbass – up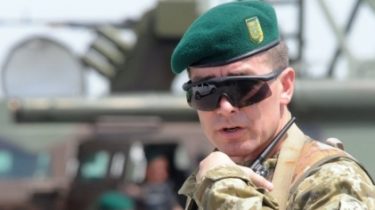 Ukraine will receive access to the border with Russia on the second day after the elections in the Donbass – up
© UNIAN
Must have done security conditions of the Minsk agreements.
Ukraine will receive access to the uncontrolled border with Russia on the second day after the local elections in the occupied part of Donbass.
It is provided by the Minsk agreements, which were adopted in February 2015, announced on a talk show, "the Right to Vlad," the Deputy head of the presidential Administration Konstantin Eliseev.
But, according to him, this election must be made bezopasnoye conditions of Minsk: to be withdrawn Russian troops from the Donbass, the OSCE mission should receive constant access uncontrolled areas of the Ukrainian-Russian border.
See also: Road map of Minsk and the extension of the OSCE mission: as agreed "channel four"
We will remind, on October 19 in Berlin, a meeting of leaders of member countries of the "Normandy format". At the end of four hours of talks, the parties decided to develop a road map for implementation of the Minsk agreements, to extend the OSCE mission in Donbass and identify four new areas for cultivation of the parties to the conflict in Eastern Ukraine.
Meeting "Norman Quartet" showed another Putin's lie – Elisha
Policy
20 Oct, 23:13
Add to favourites
Deputy head of the presidential administration Konstantin Eliseev said that the main at the meeting of four leaders in Berlin was the very fact of this meeting, which showed that Russia is not out of the negotiating process. At the same time, Yeliseyev noted that, according to the signed in Minsk agreement, the Ukrainian side will have full control over the uncontrolled state border on the second day after the local elections. But before the election must be set with continuous monitoring to create security zones from the Special monitoring mission of the OSCE.
Comments
comments