EU leaders announced, contingent on sanctions against Russia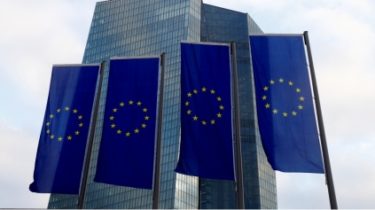 EU leaders announced, contingent on sanctions against Russia
© Reuters
In the case of the continuation of bombing in Syria, Russia may get an answer from the EU.
EU countries will think about sanctions against Russia, if available at the moment, the intensity of air strikes in Aleppo, Syria will continue.
Such statement as transfers RIA Novosti, made German Chancellor Angela Merkel. The Chancellor noted that the two countries have more consensus on the strategic options for Russia. On the one hand, according to her, there is a desire to cooperate, but on the other, European countries can't ignore differences on Syria.
A similar statement was made by the President of France Francois Hollande. "At this stage of the sanctions related to the Russian actions in Syria, was not adopted. If there are new massacres and bombing, we must begin to impose sanctions against responsible citizens of Syria. In the case of continued bombing Russia may also get a response from the EU", — he said. "But the time has not yet come," — said the French leader.
See also: EU Leaders have agreed with Poroshenko to maintain sanctions against Russia
The President of the European Council Donald Tusk said that the EU does not intend to increase tension in relations with Russia, but responds to her actions and is willing to dialogue. "Given these examples, it is clear that Russia's strategy is to weaken the EU," he said.
European leaders pledged to extend sanctions against Russia in December
TSN. Pdsmi day
Yesterday, 00:58
Add to favourites
News from Aleppo considerably changed the mood of the EU summit that began in Brussels. If earlier the European leaders said about the possibility of easing or even lifting of sanctions against Russia, now we are talking about their strengthening. In any case, in December the restrictions will be extended – promised in Brussels.
Comments
comments