The cost for heat will not charge if the repair of the damaged networks continues more than a day – KSCA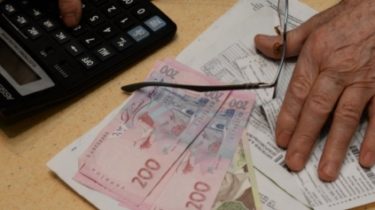 The cost for heat will not charge if the repair of the damaged networks continues more than a day – KSCA
© UNIAN
Since the beginning of the heating season in Kyiv 900 liquidated damages on heating systems.
The people of Kiev will not charge you for the heat if the repair of damaged heating systems lasts more than a day.
This was reported by UNIAN with reference to the press service of Kyiv city state administration.
It is noted that of conference calls regarding the status of heat supply in Kiev said the Deputy Chairman of the KCSA Petr Panteleyev.
See also: Housing and utilities restructurizer debts for gas and electricity
He noted that in Kiev since the beginning of the heating season eliminated 900 damage on heating systems.
"Now we fix a peak of accidents on calorific nets, because under high temperature, metal, old networks do not maintain, and there are rushes. Daily communal eliminate about a hundred of such damages, so in some homes, despite the fact that the coolant is filed, temporarily there is no heating. We ask Kiev to be sensitive to this situation. In an emergency are discharged daily," warned the official.
According Panteleyev, if work on the damaged area continues longer, the fee for heat, which is not in the house, the people of Kiev will not be billed. He recalled that over a long period accounts were blocked heat supply companies of Ukraine, including Kiev. A lack of funds, according to him, prevented the execution of the program of replacement of weak sections of the network.
Also read: gas Price for industrial consumers in November will grow
We will remind, last week at a briefing in Kiev, the representatives of the city authorities and "Kyivenergo" noted that heating of Kiev in disrepair, so the probability of breakthroughs is very high.
But in General, the connection of heat in Kiev takes place on schedule. The greatest concern of the caves and Solomenskiy areas.
Comments
comments