Have Parubiy, think twice about signing the controversial Ordinance on parliamentary salaries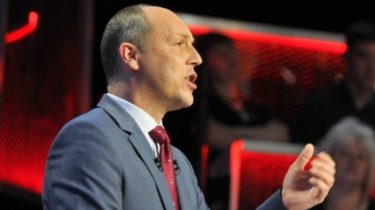 Have Parubiy, think twice about signing the controversial Ordinance on parliamentary salaries
© The right to Vlad
The document has not yet entered into force.
Parliament resolution on the increase of salaries to MPs is not reached prior to the signing by the speaker Andriy Parubiy. As reported the UNIAN, the document still has the status "ready to sign".
Official comments on the timing of the signing of the resolution yet. However, a number of MPs have already said that voted for him without reading carefully the text, and others are preparing a draft resolution on the abolition of the action points that govern the growth of salaries of people's choices.
As reported for the corresponding resolution together with the draft budget for 2017 in the first reading voted at a meeting of BP on Thursday, October 20. Later it became known that the increase of salaries of MPs will cost the state Treasury an additional quarter of a billion hryvnia per year.
"Improvement today": the deputies have raised his salary
TSN. 16:45
October 21, 17:23
Add to favourites
43, 5 thousand hryvnia for speaker, 40 thousand – for Deputy and 36 thousand hryvnia each MP next month. This decision was contained in the draft budget for 2017, but the document on the new social standards of civil servants, unlike the main estimates, needs no re-vote, nor in the President's signature.
Comments
comments