A resident of Lutsk has won a lawsuit against the mountain of public utilities, who attributed her debts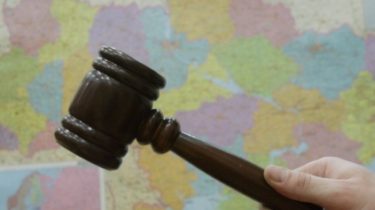 A resident of Lutsk has won a lawsuit against the mountain of public utilities, who attributed her debts
© UNIAN
The case against luchanky since 2012.
A resident of Lutsk has won a lawsuit against housing and communal services, which has attributed her debts allegedly ordered services.
This is stated in the message of the Ukrainian Helsinki Union on human rights.
In particular, the Union was approached by a woman asking for help in the case against the municipal enterprise "Lockpickers", which wants to oblige her to pay for the alleged services ordered.
In 2012, the court ordered the woman and her two roommates to pay the debt of KP in over a thousand hryvnia for waste and to compensate all court costs. The woman learned that it instituted proceedings only after its wages are to deduct funds.
"Lukanka stated that he is not the owner of the house, not live in it for a long time and there are no documents with the enterprise was not signed, so refuses to pay for services rendered. Moreover, the woman did not understand why should be to reimburse the court fee to the enterprise. Lawyers have prepared a public reception for the Helen claim in Lutsk city district court. 17 Oct 2016 received a decree according to which the court overturned a previous decision in 2012 upheld the claim of Helen" – it says.
The court also overturned the decision in respect of her cohabitants.
See also: Chernihiv public utilities has awarded more than 33 million state funds
We will remind, the Lvov pulled to court for the debt due to barely warm the batteries. Lyudmila Ivanovna 35 years was working as a janitor for the state, but for years these hands can't grope at her house the long-awaited heat in the winter. This is stated in the program "Money". According to Lyudmila Ivanovna, the batteries in her house barely warm for 26 years. Her children have been working abroad, so Lyudmila Ivanovna turned for help to the utilities. But instead of a warm navdanya she was expecting a cold visit. Having stayed in the house a few minutes they said that "everything is fine".
In the end, lvovteploenergo filed a lawsuit against the woman to pay the debt.
Comments
comments