Under Mariupol killed a fighter of "Azov"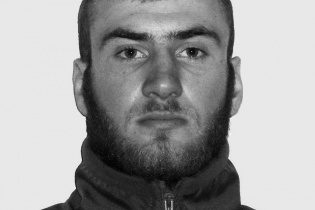 Under Mariupol killed a fighter of "Azov"
© Facebook/press service of the regiment "Azov"
Nicholas Nothi died during combat missions.
In the sector of the ATO under Mariupol during a combat mission died fighter group intelligence special purpose "Azov", Nicholas Nothi.
Nicholas with the call sign "Knife" – born in 1993, was a native of Krivoi Rog. Before the war, was fond of parachute sport.
In "Azov" noted that the Baby took a lot of the training for military special forces and knew many aspects of military Affairs. Fluent in the English language.
As previously announced by the speaker of a staff, for the last day in the area of ATO was wounded 7 soldiers. He also added that confirmed the loss of the enemy, who make up six dead and six wounded invaders. According to him, the occupants have used heavy weapons.
Comments
comments