In defense of Marinka was a whole family of Kharkiv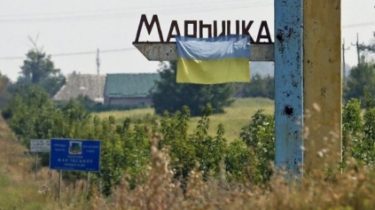 In defense of Marinka was a whole family of Kharkiv
© UNIAN
Two brothers and the son of one of them at the forefront of fighting for the contract.
Family Tikhenko of Kharkiv considered the mascot of the brigade, which protects the Marinka. The twins are so similar that they confuse even the comrades, says the story TSN.19:30.
Cushion and acne, as they are called brothers-in-arms, similar as two drops of water. When one brother decided to go to war, the other did not hesitate long. "We decided not to sit on the couch and go to defend their Homeland," – said the soldier APU Vitaly Tikhenko. They both signed contracts, but put two conditions: required to serve on the front line, and only together.
The Pope was joined by Vitaly and son Dmitry – also expressed a desire to serve under contract. "We had each other's back. It's one thing when just covering my friend and the other father," he admits. Although he adds that during his stay at the front of the family seemed to have expanded and many brethren are already perceived as native people. However, blood relatives is still a special event. Family members can work, even without saying a word – they understand each other almost by intuition.
TSN correspondent Andriy Tsaplienko
Heroism as a family affair: twin brothers from Kharkiv went to the front
TSN. 19:30
Yesterday, 20:55
Add to favourites
The heroes of the war in the East is staggering. But three times more striking when heroism becomes a family affair. At the forefront in the family Tishchenko Marinka from Kharkov region believe the mascot of the brigade. At least the incredible men of the family.
Comments
comments