In the bar Association announced the arrest in the "Boryspil" defender of the people's Deputy Onishchenko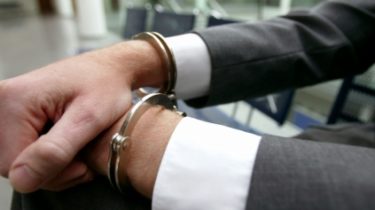 In the bar Association announced the arrest in the "Boryspil" defender of the people's Deputy Onishchenko
© Getty Images
About the detention of lawyer Andriy Tsygankov in the social network said his colleague.
At Boryspil airport the security Service of Ukraine detained the lawyer of the people's Deputy Oleksandr Onishchenko Andrei Tsygankov. This was reported by his colleague Natalia PLIS in Facebook.
According to her, the lawyer detained without explanation. He was asked to go with them on Askold lane. The woman believes that detention is connected with the professional activities of a lawyer.
"The head Frame attorney P. Ryabenko notified leaves. I am also going there. It is difficult to draw conclusions, but I'm sure it's connected with the professional activity of Andrei," she wrote.
Earlier, the NAB reported that Interpol may declare an international arrest warrant of scandalous people's Deputy Oleksandr Onishchenko is not until October.
Onishchenko is suspected of organizing schemes of embezzlement of funds during the extraction and sale of natural gas within the framework of joint operation agreements with PJSC "Ukrgasdobycha", which was caused to the state damage for the sum about 3 billion UAH.
On 5 July, the Verkhovna Rada of Ukraine gave consent to bringing him to justice, detention and arrest. However, on the eve of the vote, taking advantage of the status of MP, Onishchenko left the territory of the state. On 27 July the Prosecutor General of Ukraine signed the message on suspicion to the people's Deputy. 8 August was declared national search. According to latest information he is in London. A few days later he wrote in his Facebook that for the British jurisdiction, the GPU is little ground for his extradition to Ukraine.
Meanwhile, the people's Deputy-the fugitive arrested property at 700 million hryvnia , and promise soon to declare the international wanted list.
Comments
comments