Ex-policemen Equal wanted "police officers" pension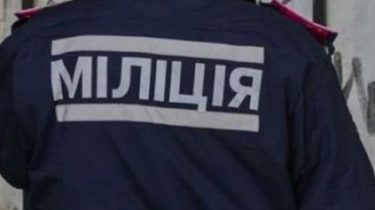 Ex-policemen Equal wanted "police officers" pension
© 112.ua
Law enforcement officers came to the rally with economic demands.
To Exactly about 200 pensioners of the Ministry of interior came out with a picket to the regional Directorate of the National police. They need to recalculate their pensions in accordance with the current salary of the police, says the story TSN.16:45.
Now the ex-militiamen get on the average from 1,5 to 2,5 thousand hryvnias. "Why do we have pensioners have fifteen hundred pensions? We worked a lot in the internal Affairs bodies, we succeed, because we the duty of the state," said the militia Colonel in resignation Victor Matvienko.
With their demands, the protesters also went to the pension Fund. There they explained that the allocation was not within the purview of local agencies. So former police officers are preparing an appeal to the Cabinet, the Parliament and the interior Ministry.
Rivne ex-policemen require to equate them to members of the national police
TSN. 16:45
Today, 17:33
Add to favourites
In Exactly two hundred former police officers from around the region picketed the office of national police. They say that most retirees have a small pension – from 1300 to 2500 hryvnia per month. Your requirements of ex-law enforcement officers went in the pension Fund. There they explained the recalculation is not in the competence of local structures. The police are now preparing an appeal to the Cabinet of Ministers, Verkhovna Rada and the Ministry of interior.
Comments
comments