Groysman promises fair pensions and cheap drugs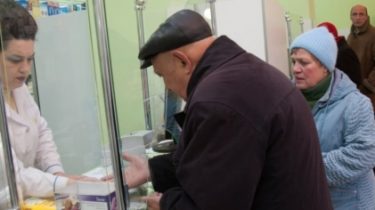 Groysman promises fair pensions and cheap drugs
© UNIAN
The increase in payments to pensioners planned from December 1 this year.
From 1 December 2016 in Ukraine by 10% will increase the minimum pension. And from 1 January 2017 promise to reduce the cost of drugs.
On this day, October 26, said at a government meeting.
"We are working to create a fair pension system in the country. Our next step will be dedicated to restoring order in the pension system. We will offer the Ukrainian society a new system, which will enable people to receive a fair pension", – assured the Prime Minister Volodymyr Groysman.
See also: a few months in Ukraine will launch the accumulative pension system – Rozenko
The Prime Minister also promised that following the meeting the government will take decisions that "will ensure from 1 January 2017 the fair drug prices, which are sold in Ukraine."
We will remind, the government today approved further changes to the Tax code, and promises to increase the minimum wage in two times – up to 3,2 thousand UAH. And that raising the minimum wage will lead to cuts in subsidies in the future.
Comments
comments