In Kiev, the first snow fell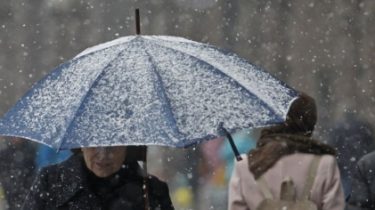 In Kiev, the first snow fell
© UNIAN
Night half of Ukraine expects wet snow.
Today, October 26, in Kiev, the first snow fell.
Corresponding video began to post in social networks residents of the capital.
Winter is a very close #campus #domouprav #perving #ocenochnoe #Kiev #winter #cold
The first snow pic.twitter.com/QY8H9rbVqv
— Lily (@Liliymarchuk) 26 Oct 2016
See photos: the City of Kyiv region bombarded with heavy snow, the storm is moving to the capital
Recall that today, October 26, in the Western, Northern, Vinnitsa, Odessa rain, sometimes heavy. In the North, including in Kiev, some places with wet snow. The rest of the no precipitation.
Comments
comments