The AP charges Onishchenko against Poroshenko called dirty inventions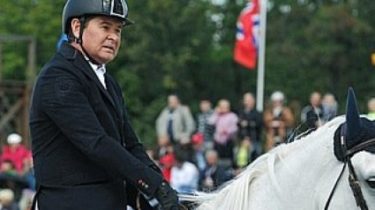 The AP charges Onishchenko against Poroshenko called dirty inventions
© Island
In the Administration Poroshenko noted that the MP specifically politicizes the criminal case.
The approval of the people's Deputy Oleksandr Onishchenko, who is suspected of creating an organized criminal group and the number of serious crimes, are not true. This is stated in the message released by the press service of the presidential Administration.
"This is not the first time they spread dirty lies about the President of Ukraine", – said in a statement to the AP.
"It politicizes the criminal case and trying to impersonate a victim of political repression. We expect that the National anti-corruption Bureau as quickly as possible investigating and will submit to the court a case Onishchenko", – stated in the message.
We will note, earlier Tuesday, Onishchenko in your Facebook suddenly decided to comment on allegations of financing terrorism, where he stated that it is funded only Petro Poroshenko.
See also: Onishchenko for the first time commented on the accusation his lawyer in the financing of terrorism
"The government accuses my attorney in the financing of terrorism. Expected. I just want to emphasize that the last two years I financed only Petro Poroshenko is the Ukrainian President. And if Peter considers himself a separatist, then God will judge him. As soon as one of the most popular foreign media plans to publish my candid interviews. I think this is related to their activity. In recent days, began an active attack on people who have contact with me," – said Onishchenko.
Recall Onishchenko suspect in the organization of schemes of embezzlement of funds during the extraction and sale of natural gas in the framework of agreements on joint activities with JSC "Ukrgasdobycha", which was caused to the state damage for the sum about 3 billion UAH. On 5 July, the Verkhovna Rada of Ukraine gave consent to bringing him to justice, detention and arrest. However, on the eve of the vote, taking advantage of the status of MP, Onishchenko left the territory of the state.
On 27 July the Prosecutor General of Ukraine signed the message on suspicion to the people's Deputy. August 8th was declared a national red alert. According to latest information he is in London. A few days later he wrote in his Facebook that for the British jurisdiction in the GPU there is little justification for his extradition to Ukraine. Meanwhile, the people's Deputy-the fugitive arrested property at 700 million hryvnia , and promise soon to declare the international wanted list.
Business Onishchenko: the lawyer of the Deputy intends to take the seized SBU phone
TSN. Wounds
Yesterday, 13:22
Add to favourites
Andrey Tsygankov trying to get my phone, which was seized the day before after 14 hours of investigative actions in jail. Employees of the security service wanted to find in a smartphone the evidence in the case of gas fraud Onishchenko. However, the attorney-client privilege does not allow them to dig into the phone.
Comments
comments