The fighters covered with fire-the Popasnaya, injured a teenager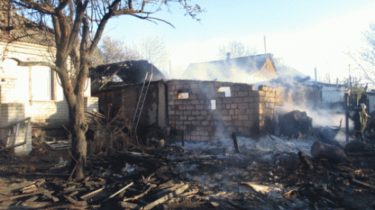 The fighters covered with fire-the Popasnaya, injured a teenager
ATO
Today, 14:51
1 of 11

© State of national police in the Luhansk region

1 of 11

© State of national police in the Luhansk region

1 of 11

© State of national police in the Luhansk region

1 of 11

© State of national police in the Luhansk region

1 of 11

© State of national police in the Luhansk region

1 of 11

© State of national police in the Luhansk region

1 of 11

© State of national police in the Luhansk region

1 of 11

© State of national police in the Luhansk region

1 of 11

© State of national police in the Luhansk region

1 of 11

© State of national police in the Luhansk region

1 of 11

© State of national police in the Luhansk region
© State of national police in the Luhansk region

© State of national police in the Luhansk region

© State of national police in the Luhansk region

© State of national police in the Luhansk region

© State of national police in the Luhansk region

© State of national police in the Luhansk region

© State of national police in the Luhansk region

© State of national police in the Luhansk region

© State of national police in the Luhansk region

© State of national police in the Luhansk region

© State of national police in the Luhansk region
Terrorists shelled residential houses of civilians from the occupied Pervomaisk.
On the Luhansk region fighters fired from artillery at the Popasnaya, wounding the teenager.
About it reported in Department of communication of the police of the Luhansk region.
"Yesterday, October 25, twice from the city of Pervomaysk (the territory of temporarily under control of armed opposition groups "LNR") fighters from artillery fired on the Popasnaya", – stated in the message.
The explosion of a shell in the yard of a private house of 15-year-old teenager got mine blast injury to the zygomatic region.
Besides, it is reported that damaged two homes, garage doors, fence, Windows, a summer kitchen and a car "VAZ-2109".
"The shelling burned outbuildings at the street Kievskaya (the barn and summer kitchen), damaged the roof of a garage, fence, Kyivska St pumping station Cheremushki, a five-story building on bakhmutskaya Popasnaya and the car "VAZ-2199″, which was parked near the house," added the police.
Now law enforcement authorities have classified the incident as a terrorist act.
We will remind, earlier in the Donbass KPVV near Mayorskiy explosion. In the incident was injured a deaf and mute man.
Comments
comments