Toyota recalls 5.8 million cars due to faulty airbags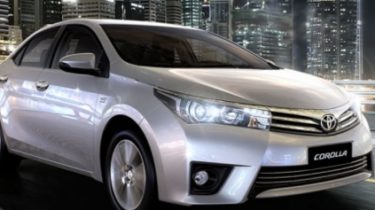 Toyota recalls 5.8 million cars due to faulty airbags
Among them – the Corolla and Yaris.
Japanese automaker Toyota said that the recall of 5.8 million vehicles worldwide due to a potential malfunction of the airbags.
About it reports "air force Ukraine".
See also: Mars bar and Snickers withdraw in more than 50 countries over a piece of plastic
The cars to be recalled, produced in different periods from may 2000 to December 2014. Among them – the Corolla and Yaris.
Note that because of the airbags, manufactured by Japanese company Takata, the car recall is not the first time. Takata supplies airbags to several of the world's largest automakers.
See also: Samsung has stopped all sales of the Galaxy Note 7
Recall that in March, Volkswagen has withdrawn 800 thousand vehicles worldwide. The German manufacturer has a fault in the pedal mechanism their cars.
But the South Korean company Samsung after it failed to market the Galaxy Note 7 plans to lay off about 200 managers. Due to stop production of the smartphone total loss of the Samsung company will be about 5.3 billion dollars.
Comments
comments