In the Kyiv region police, "on hot" detained a group of pimps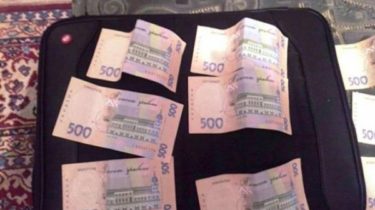 In the Kyiv region police, "on hot" detained a group of pimps
Kiev
Today, 15:11
1 of 2

© State of NP in the Kiev region

1 of 2

© State of NP in the Kiev region
© State of NP in the Kiev region

© State of NP in the Kiev region
A resident of Luhansk region, involved in the sex industry, more than 40 girls aged 18 – 35 years.
Tonight, 27 October, law enforcement officers exposed and stopped the work of the criminal group which participants were engaged in pimping and pandering on the territory of Kiev region from the end of 2015.
About it reported in Department of communication of the police of Kiev region.
It is noted that five participants of criminal group were detained "on hot" during transfer of money for sexual services.
"The organizer – a 44-year-old resident of Lugansk region, were recruited to work in the sex industry, more than 40 girls aged 18 – 35 years. Their services women provided in rented apartments and hotels for cash consideration of 1,000 USD to 1000 USD per hour. A large part of the money the prostitutes gave the holder", – is spoken in the message.
See also: In Mariupol SBU detained a pimp during the "casting" of the girls in the travel Agency
The Ministry reported that during the 10 authorized searches in the place of residence and location of "dens" with brothels seized 70 grams of narcotic drugs "amphetamine", cash, laptops with client list and release schedule girls to work.
The head of the Department for combating crimes related to trafficking, Kyiv oblast Andrey Tkach said that now the complex of investigatory actions and the issue of the detention of the criminal group.
In this regard, was opened criminal proceedings under article "Creation or the maintenance of places of debauchery and procurement", "a Pimping or involvement of persons in prostitution" and "Illegal production, production, acquisition, storage, transportation or shipment of narcotic drugs, psychotropic substances or their analogs without sales objective". Pre-judicial investigation proceeds.
Comments
comments