Nasirov proposed to increase the minimum wage three times in 2017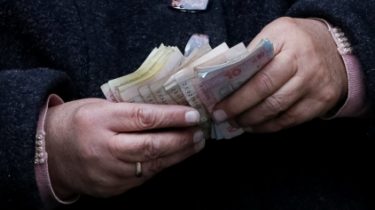 Nasirov proposed to increase the minimum wage three times in 2017
© Reuters
The official said that the increase in payments will destroy the phenomenon of "salaries in envelopes".
The head of the State fiscal service of Ukraine Roman Nasirov has proposed to raise the minimum wage for Ukrainians up to 5 thousand hryvnia.
About it reports a press-Department service.
He stressed that the planned Cabinet wage growth to 3.2 thousand hryvnia – just the beginning.
Read also: Increase of the minimal wage may lead to reduction of subsidies and inflation – experts
"Today, one of the most important initiatives of the State fiscal service has received the support of the Cabinet of Ministers of Ukraine. The government plans to increase the minimum wage to 3200 hryvnia. This is only the first step, next year, wages must be increased to 5000 UAH, and then to 7500 UAH", – he stressed.
According to Nasirov, there are all prerequisites for increasing the minimum wage.
"Increasing the minimum wage is another important step towards the conclusion of the shadow economy, the complete destruction of the phenomenon of "wages in envelopes". And this, in turn, increase revenues to the budget", – concluded the head of the SFS.
We will remind, on October 26 during a meeting of the Cabinet was asked to double in 2017, the minimum salary up to 3200 UAH 1600 UAH, and also to compare the performance of minimum wage and subsistence minimum.
Next year will increase the minimum wage and a living wage
Snidanok 1+1
Today, 09:01
Add to favourites
Minimum wage and living wage in Ukraine will increase up to 3200 UAH – said the Prime Minister Volodymyr Groysman. Amendments to the draft Budget for 2017 before its second reading. Now in the Cabinet think how much money the announced increase of the minimal wage. The minimum wage in Ukraine today is 1450 UAH, and from the first of December is expected to increase to 1600 UAH.
Comments
comments