The national Bank has announced the next tranche of the loan from the IMF in 2016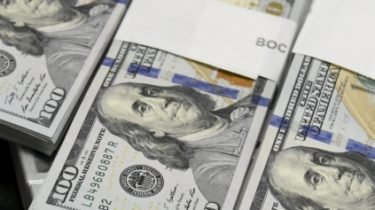 The national Bank has announced the next tranche of the loan from the IMF in 2016
© Reuters
Ukraine may get $ 1.3 billion.
In the beginning of November in Kiev needs to come to the mission of the International monetary Fund. At the end of its work, the IMF Board of Directors should decide on the allocation of Ukraine the next tranche of the loan. 1.3 billion dollars can do in the end of the year.
On this day, October 27, was discussed at a press conference in the national Bank, writes UNIAN. At the expense of the IMF loan will add to international reserves at the end of 2016 they should be 17.5 billion dollars. This was stated by the Chairman of the NBU Valeria Gontareva.
In addition, Ukraine is waiting for another 600 million euros from the European Union. Most likely, the money will arrive in early 2017.
We will remind, the national Bank lowered the discount rate and updated economic forecasts.
Comments
comments