AMC's going to decide how to punish the gas station for "petrol conspiracy"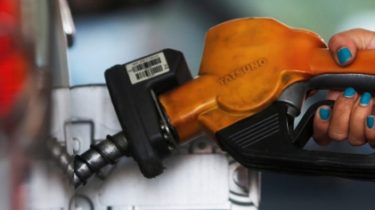 AMC's going to decide how to punish the gas station for "petrol conspiracy"
© Reuters
The Committee will not penalize the people involved very severely.
The Antimonopoly Committee of Ukraine (AMCU) plans on the evening of 27 November or morning of 28 October to make a decision on arrangement of a number of operators of filling stations (gas stations) in a similar action in setting fuel prices.
About this informed the head of Committee Yury Terentyev, reports "Interfax".
"The final decision on the penalty: continuing the discussion, a decision will be made tonight or early tomorrow morning," he said at a press conference.
According to Terentiev, the AMC will not fine participants of the case very severely.
"If we are talking about real, full-fledged operating businesses that are engaged in wholesale or retail trade, the practice of the European Commission, the fines can vary from 0.1% to 4-5% of gross turnover, depending on the intensity of the offense, and profitability", – said the head of the AMC.
He noted that the most common application of the norm penalty according to the rules of the European Commission, is 0.3-0.5% of turnover.
"The application of penalties on a scale closer to the maximum in these conditions from the point of view of the actual activities of the subjects, their economic situation and economic condition of the market of oil products in Ukraine on the background of reduction of 35-40% is probably not quite correct", – he said.
The head of the ACU recalled that currently the Committee is investigating cases of concerted actions at the auctions of the Ukrainian oil and liquefied natural gas.
We will remind, the Antimonopoly Committee has initiated proceedings on signs of the Commission of gas stations anticompetitive concerted actions. About it reports a press-service AMKU. In particular, we are talking about collusion between the market operators that operate gas stations under the brand "avias", "plus avias", "Ukrnafta", "ANP", "Maveks", "Sentosa Oil", "Yukon", "Yukon service", "Rubix" and "ZNP".
Also the Committee is examining cases of violation of companies "Golden equator", "VOG Retail", "Econopred", "Alliance holding", "SOCAR PETROLEUM", "AMIK Ukraine", "Parallel – M LTD" of legislation on economic competition protection in the form of anticompetitive concerted actions in the markets of retail sales of light oil products.
In February the Antimonopoly Committee has initiated proceedings on signs of the Commission by the operators of the market of gasoline sales of anticompetitive concerted actions. The rapid decline in oil prices in 2015 and in early 2016 in the global markets caused a reduction in the cost of gasoline and diesel fuel in European markets.
Comments
comments