Deputy Gontareva has searched in the framework of the case about 2 billion hryvnia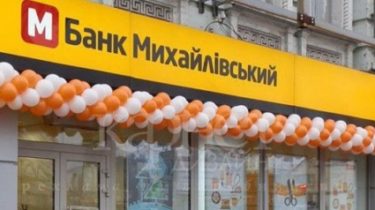 Deputy Gontareva has searched in the framework of the case about 2 billion hryvnia
© Karnet Design
Investigators during the search was taken from one of the leaders of the NBU mobile phone.
The investigation team seized during a search in the house of the Deputy Chairman of the national Bank Ekaterina Rozhkova mobile phone. This was reported by the owner of housing, says the story TSN.19:30.
In addition to Kiev, the searches took place simultaneously in the office of the current owner of Platinum Bank Odessa businessman Boris Kaufman. In the court's decision to conduct a search indicated that the former head of the Bank, "Michael" Igor Doroshenko entered into a criminal conspiracy with businessman Kaufman and Rozhkova. "Illegal operations aimed at the withdrawal of assets from Bank to Bank is declared insolvent inflicted losses worth UAH 2 billion," this count against the defendants in the case.
In the house of the Deputy Chairman of the NBU and in the office of the owner of "platinum Bank" raided
TSN. 19:30
Yesterday, 19:52
Add to favourites
Investigative actions are carried out by the National police in the investigation of bankruptcy of PJSC "Bank Mikhailovsky". Ekaterina Rozhkova is suspected of involvement in the bankruptcy of the Bank "Michael" and fraud in favor of "platinum Bank". The searches were carried out and the current owners of Bank "St. Michael".
Run by a top Manager of the NBU Bank supervision. As militiamen assume, it may be involved in bankruptcy of Bank "St. Michael" and fraud in favor of Platinum Bank, where he worked before moving to public office. The Prosecutor's office has not commented on the results of the searches. She Rozhkova said that investigators seized from her mobile phone. His involvement in the "Michael" banker rejects. "I think I was trying to communicate with these scams, because I worked in "platinum Bank" and are familiar with Dmitry Zinkova, the owner of Bank "St. Michael" Victor Polishchuk and Igor Doroshenko. I'm sorry that in an attempt to put pressure on the NBU were involved law enforcement agencies", – said the Deputy Gontareva.
The national Bank also in the involvement of its top Manager to the fraud do not believe. They point out that all decisions on the Bank becoming "Michael" insolvent made collectively by the management Board of the NBU. But the final word should tell investigators who investigate this case, and the court.
The TSN reporter Tatiana Fruit
Comments
comments