Putin believes that annexed the Crimea as "independent state"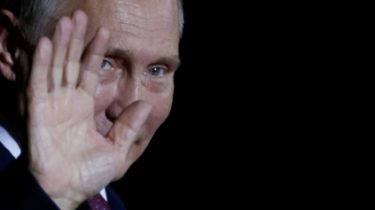 Putin believes that annexed the Crimea as "independent state"
© Reuters
In the Crimea there was no war – said the President.
Russian President Vladimir Putin said that Russia annexed the Crimea as "independent state" and demanded not to provoke Russia.
This writes UNIAN.
"In Crimea there was no war, no bombing, military operations, no casualties, no one was killed (but in the course of annexation were killed two Ukrainian soldiers -ed). The only thing we did was ensure the people's right to expression in full compliance with the UN Charter," – said Putin.
"In Kosovo Parliament adopted a decision to secede, and the people here came to the referendum and said their opinion, then Parliament is the decision dissected and already addressed as an independent state in Russia with the aim of reunification," – says the Russian President.
He reproached NATO approaching Russia's borders.
"Every time something is forgotten, is thrown at us, to provoke us to some action to protect their interests. That evil Russia is taking such steps. You don't provoke it! Do not provoke us to actively protect their interests!", – said Putin.
See also: Stupid and ridiculous. Putin blatantly lied about the reluctance of the Russian Federation to attack someone
We will remind that earlier the President of Russia Vladimir Putin for the first time explained why the negotiations in the "Normandy format" supported the proposal of the Ukrainian leader Petro Poroshenko about the arming of the OSCE observers in the Donbass.
Comments
comments