The Deputy from "Blok Petro Poroshenko" holds cash 133 million UAH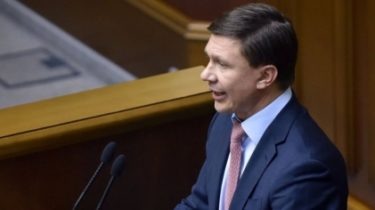 The Deputy from "Blok Petro Poroshenko" holds cash 133 million UAH
© UNIAN
The annual income of the people's choice was less than 80 thousand UAH.
The people's Deputy from the "Petro Poroshenko's Block" Ruslan Demchak holds cash 133 million UAH.
This he indicated in his e-Declaration, transmit Ukrainian news.
According to the document, in 2015 the annual income of Demchak was 79 202 UAH of salaries, in Bank accounts he has 2700 UAH cash – UAH 133 million.
His wife received income in the amount of 1.2 million UAH. from the alienation of property. She rents a house with an area of 355 sq m in London and the car is Range Rover Evoque Prestig worth 500 thousand UAH.
Also the wife of Demchak owns a clock Chopard with precious stones value of 0.3 mln hryvnia.
The wife of MP have shares in the British company UBG Corporation LImited par value of 4,4 million UAH, corporate law (100%) in LLC "HELSTAR 2012" worth 2 thousand UAH in monetary terms, it is also the ultimate beneficiary in OOO "Ukrbus Guarantee" and holds 386 pounds in a Bank in the UK.
Comments
comments