The GPU arrested the equipment of one of the largest private gas producers in Ukraine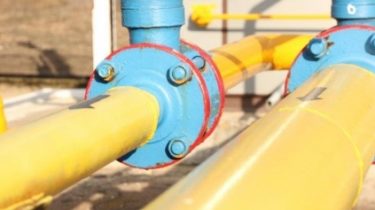 The GPU arrested the equipment of one of the largest private gas producers in Ukraine
© Ukrtransgaz
The investigators exposed the corruption scheme, whereby the state budget suffered losses in especially large size.
For technological equipment of objects of oil and gas industry LLC "Karatages" worth about 4 billion seized in connection with the revealed scheme of assigning the extracted gas condensate and lowering taxes.
This was reported in the press service of the GPU.
"Officials of LLC "Karatages" when carrying out economic activities in the extraction of natural gas, acting in collusion with officials of PJSC "Ukrgasdobycha", since 2011 has created a criminal scheme, which gave us the opportunity to misappropriate extracted gas condensate, to understate the tax liabilities for value added tax, income tax and fees for subsoil extracted carbohydrates", – stated in the message.
As the investigators found, as a result of illegal financial transactions of officials, OOO "Karatages" the state budget had suffered losses in especially large size. Therefore, to ensure reimbursement for the equipment seized.
Also, the GPO noted that the Department for investigation of particularly important cases in the field of Economics continues to investigate criminal proceedings on the fact of misappropriation of funds by officials of PJSC "Ukrgasdobycha" in cooperation with the economic entities which operate on the basis of contracts on joint activities.
Recall that in the organization of schemes of embezzlement of funds during the extraction and sale of natural gas in the framework of agreements on joint activities with JSC "Ukrgasdobycha", which was caused to the state damage for the sum about 3 billion, I suspect people's Deputy Oleksandr Onishchenko. On 5 July, the Verkhovna Rada of Ukraine gave consent to bringing him to justice, detention and arrest. However, on the eve of the vote, taking advantage of the status of MP, Onishchenko left the territory of the state.
On 27 July the Prosecutor General of Ukraine signed the message on suspicion to the people's Deputy. August 8th was declared a national red alert. According to latest information he is in London. A few days later he wrote in his Facebook that for the British jurisdiction, the GPU is little ground for his extradition to Ukraine. Meanwhile, the people's Deputy-the fugitive arrested property at 700 million hryvnia , and promise soon to declare the international wanted list.
Comments
comments