"Yoy" from "Naftogaz": the Ukrainian gas market comes powerful player EU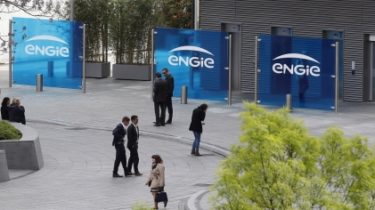 "Yoy" from "Naftogaz": the Ukrainian gas market comes powerful player EU
© Getty Images
French energy giant Engie entered into an agreement with the "Ukrtransgaz".
Today, October 28, the French energy giant Engie (former GDF Suez group) announced that starting business in Ukraine. The company has entered into an agreement with the "Ukrtransgaz" regarding the transportation and storage of gas in Ukraine.
"Engie comes to Ukraine. They say they already sold here 3.5 billion cubic meters of gas. Have a new powerful competitor. Yoi)", – stated in the message "Naftogaz" in Facebook.

Naftogaz Of Ukraine
See also: Ukraine increased gas supplies from Slovakia to record
"Thanks to the reform of "Naftogaz" we managed to regain the trust of Europeans to the Ukrainian market. It is the first company in the EU, which decided to store gas in the Ukrainian underground storage facilities. It's nice to see how to implement our strategy. Three years ago this plan was a dream two years ago seemed unreal, a year ago, we thought about it with hope and now have. In this respect, a lot of work, as in the "Naftogaz" and market reform. But we are steadily approaching the point when the changes will be irreversible. Thanks to all the team of "Naftogaz", which made this possible", – said the head of "Naftogaz" Andrey Kobelev.
Meanwhile, the European Commission decides whether to allow Russia to increase gas supplies to EU bypassing Ukraine.
Comments
comments