Director of the NABU declared the land in the annexed Crimea and almost a million salary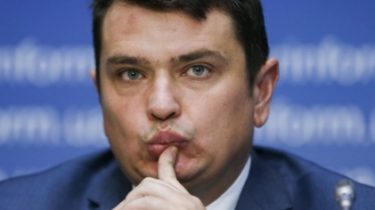 Director of the NABU declared the land in the annexed Crimea and almost a million salary
© UNIAN
Sytnik wife held more than half a million in cash.
The Director of the National anticorruption Bureau of Ukraine Sytnyk for the year 2015 declared almost a million hryvnias of a salary.
The relevant document is published on the website of NACP.
As noted in the Declaration, NABU Sytnik earned 903,914 thousand UAH, more than 2 thousand – in OOO "Kompas" and 10 thousand UAH. received from taking independent professional activities.
At the same time his wife Anna Sytnik declared salary "zakarpatyeoblenergo" in the amount 45,351 thousand UAH.
Except this woman has a land area of 416 sq. m. acquired in 2013 for 94.3 thousand UAH. which according to postcode is located in Russia-annexed Crimean Sevastopol.
In turn, the owner of the apartment with an area of 82.6 square meters in Brovary, acquired in 2010, is Sytnyk.
Also, in the Declaration, specify the Hyundai Elantra, 2012 release, which belongs to Sergey Sytnik.
Cash wife Sytnik keep 250 thousand UAH and 10 thousand dollars.
Earlier, his Declaration published by Lviv mayor Andriy Sadovyi. According to the document, he does not own any housing, no car.
Comments
comments