First violation: the leader of the presidential faction indicated incomplete information in the e-Declaration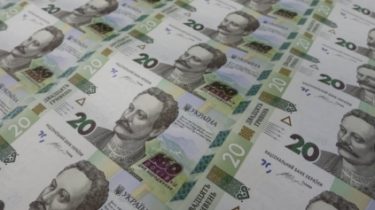 First violation: the leader of the presidential faction indicated incomplete information in the e-Declaration
© UNIAN
He did not fill in one of the paragraphs of the Declaration.
The Chairman of the faction "block of Petro Poroshenko" in the Verkhovna Rada of Ukraine Igor Hryniv pointed out incomplete information in your e-Declaration.
This is stated in the investigation of the program "Schemes", a joint project of Radio Liberty and "UA: First."
The MP electronic declarations left blank item 14. We are talking about the deal on the basis of which he received 500 thousand hryvnias of the income from the alienation of property. But in paragraph 11 of the electronic Declaration, he pointed half a million hryvnias of the income from the alienation of property and source of income.
In General, in an electronic Declaration for 2015 Igor gryniv said 77397 hryvnias of a salary, 500 thousand hryvnias from the alienation of movable property 210 thousand dollars in cash, 300 thousand UAH in a Bank account and 30 thousand dollars in cash, which is owned by the wife of a Deputy.
See also: 1.6 million income apartment in over 600 squares and a lot of Antiques. E-Declaration Avakov
On 29 September, two months before the deadline for the submission of electronic declarations, Hryniv proposed to amend the Law of Ukraine "On prevention of corruption". Wanted to conceal from the public a list of information about the property deputies and officials. The Deputy also Hryniv suggested to cancel criminal liability for errors in the Declaration. Due to public outcry and, according to Grineva, after the intervention of the President, he withdrew the controversial amendment.
Earlier it was reported that the electronic income Declaration already filed more than 52 thousand Ukrainian officials.
Comments
comments